On Lok Lifeways
A comprehensive health plan that provides long-term care for eligible seniors living in San Francisco, Fremont, Newark, Union City or Santa Clara County. The program offers full medical care and support services with the goal of helping seniors live at home and in the community for as long as possible.

30th Street Senior Center
The largest multi-purpose senior center in San Francisco offering a broad range of programs including a senior center, nutrition and congregate meals, home delivered meals and bilingual case management. 30th Street Senior Center also enacted wellness programs for San Francisco seniors to partake in that include the Always Active program, Healthier Living and fall prevention classes.
PACEpartners
Offering customized consulting and technical assistance for all PACE programs across the world no matter their stage of development.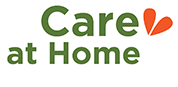 Care at Home
Providing medical home healthcare and non-medical care to infants, children, adolescents and adults. A Medicare Certified state licensed home health agency focused on patient-centered care. Care at Home has been serving the Bay Area since 1997.

Housing
On Lok provides housing for the elderly in three buildings, all located in the Northeast section of San Francisco.